Targetorate is a professionally managed Business and Technology Consulting firm having a broad range of proactive and progressive expertise across business growth, business transformation, technology implementation and process improvement.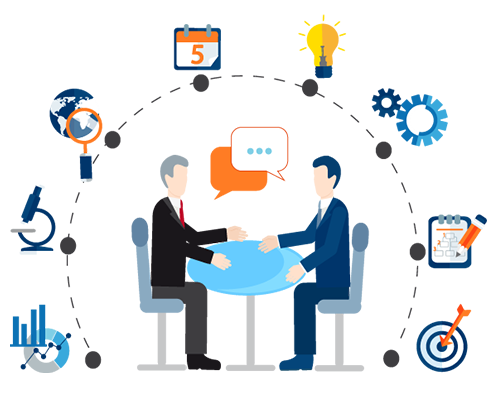 By combining specialized skills and unmatched experience across different industry verticals and backed with real-life expertise of over two decades at global level companies, we strive to disrupt the conventional methodology of our clients' businesses in order to derive maximum mileage with a creative and innovative approach. Our well-structured and comprehensive transformational strategies get consistent and measurable results for our clients.
The uniqueness of our consulting team is the right mix of talent from different industries. We assign the right consultants for a particular project based on the type of engagement and client expectations. Our team of industry experts focuses on:
Our Consulting Services are broadly classified as:
We work with our client's hand in hand, creating enduring value for them, and providing services with the utmost integrity. Our professional consulting services and research-backed approaches are our individuality. Our highly competent consultants with proven expertise in varied industry verticals help our clients to streamline their business processes and operations, expand their offerings to new markets, enlarge their customer base, ultimately boosting their profits.
In-depth understanding of your business processes
Access to expert technology consultants
Proven methods to solve complex IT challenges
Trial and tested approaches to solve your problems
Strong foothold in resource-packed countries
Expertise in risk mitigation
In the current global economic landscape, it is imperative for businesses to find ways to outdo competitors, improve operations and boost revenues while keeping costs low. As it's not easy to stay ahead of the curve with your management being completely engrossed in managing the day-to-day operations, taking the help of experienced consultants may do the job easier for you.