US IT Company Witnessed 360-degree Online Presence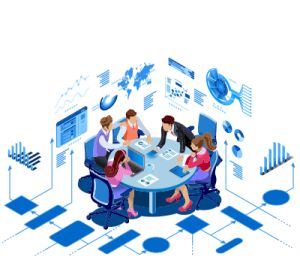 A US-based Data Management and Data Analytics solutions provider
Industry: IT
Location: Texas, USA
Target Market: USA
The client had no online presence, website, social media pages, SEO-friendly content and reputation management strategy. The client was unable to attract visitors to its website and generate qualified leads. The client needed to make online presence, rank high on Search Engines, generate qualified leads, improve conversion rate and grow business outcomes.
Targetorate Role & Approach
We developed a new website aligned with their goals and objectives, packed it with keyword-rich content and created highly engaging industry-related blogs. We produced attractive and educative graphics and videos which were used in their website, social media pages and different paid campaigns. The team also conducted Search Engine Optimization for better brand visibility. We also developed a robust framework to help the client respond to user experience, visitor behaviour and preferences.
16 keywords ranked on 1st page of Google Search Engine


Witnessed 64% increased lead generation
Social media activity/engagement increased by 506%


Appealing and responsive website with number of website visitation increased by 406%
Experienced
55% business growth

Outcomes

16 keywords ranked on 1st page of Google Search Engine

Witnessed 64% increased lead generation

Social media activity/engagement increased by 506%

Appealing and responsive website with number of website visitation increased by 406%

Experienced 55% business growth