Targetorate
"Careers"
We always welcome creative minds to expand our teams. Keep on visiting this page to grab great opportunities!
Targetorate is an exciting and challenging place to work. A 'Targetorian' is selected not just for the relevant educational qualifications, skills and experience but also for more intangible qualities like creativity, dedication, determination, ownership and passion for excellence.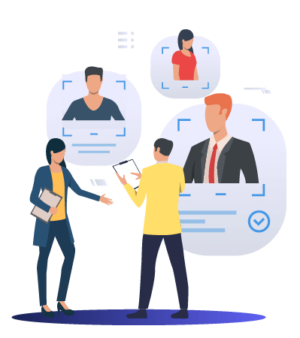 As a global digital marketing staffing agency, we connect great organizations and great talent. We hire candidates with different levels of experience for our clients of varied industries. We always hunt for creative minds to join us and our clients.
Latest Openings
Magento Developer
Experienced in Magento (eCommerce CMS) 2+ years (Familiar with Zend Framework) Experience with Magento modules and has customized the same. Command on PHP , MySQL, HTML, CSS & JavaScript, Complex Queries. Should be capable of integrating open source scripts and tools. Experience with software development tools like Jira, GIT, Selenium.
2-5 Yrs
3,00,000 - 6,00,000 PA.
Hyderabad(Gachibowli)
Content Writer
We are looking for a Content Writer to join our Digital marketing team and enrich our websites with new blog posts, guides and marketing copy. Responsibilities include conducting thorough research on industry-related topics, generating ideas for new content types and proofreading articles before publication.
0-5 Yrs
3,00,000 - 6,00,000 PA.
Hyderabad(Gachibowli)
Campaign Specialist
A challenging role for a campaign Specialist that involves managing media ad campaigns across all Social Networks and Search Engines along with suggesting innovations and newer advertising platforms, depending upon the need of the client.
2-7 Yrs
3,00,000 - 5,00,000 PA.
Hyderabad(Gachibowli)
IBM ODM Specialist
IBM Operational Decision Manager – 3 Or 4 Years Relevant Experience SDLC(Design and Development) Knowledge of Java Any of Server IBM products(web-sphere)
8-11 Yrs
Not Disclosed
Hyderabad(Gachibowli)