Digital Marketing Efforts Boosted Registration on Website by 20%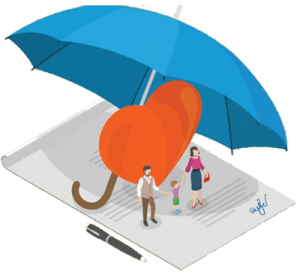 An online platform to create a legally tenable Digital Will and store financial documents
Industry: Legal
Location: India
Target Market: India
The client was badly in need of strategies to widen its reach to prospective customers and attract tie-ups/partnerships to expand its services along with keeping the cost at a minimum. There was no mechanism to identify KPIs, analyze data and respond to user experience. The company was unable to realize the targeted conversion rate.
Targetorate Role & Approach
Targetorate conducted a detailed analysis including competitors, users/customers, web and social media to develop a failproof digital marketing strategy. We crafted a strong content strategy, restructured and revised content and redesigned website to facilitate visitor engagement and improve responsiveness.
Increased number of registrations by 20%


Decreased bounce rates by 7%
Established brand in the targeted segment


Video marketing increased conversion rate by 10%
Enabled active business transactions


Helped in expansion of the business PAN India
Outcomes

Increased number of registrations by 20%

Decreased bounce rates by 7%

Established brand in the targeted segment

Video marketing increased conversion rate by 10%

Enabled active business transactions

Helped in expansion of the business PAN India