US IT Firm Witnessed 20% Business Growth With Digital Marketing Services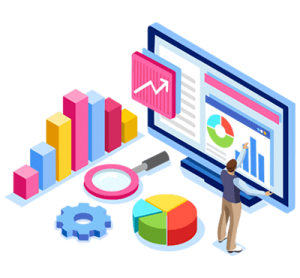 A premier business and technology consulting firm based in the USA
Industry: IT
Location: USA
Target Market: USA
Due to lack of structured Digital Marketing Strategy, SEO friendly content and qualified backlinks, the client was unable to attract right visitors to its website. Their existing website as well as social media pages were proved unproductive in generating leads for the business. The client needed to improve its lead conversion rate.
Targetorate Role & Approach
We created 360-degree Digital Marketing strategy, revamped the existing website for the client to better align with their goals and objectives, produced highly engaging SEO-friendly content for the website as well as social media pages. We optimized their social media pages, ran email campaigns, SEO (On page and off-page) campaigns and social media campaigns, created qualified backlinks, produced attractive and educative graphics and videos to attract audience. Our team also developed a robust digital framework to help them respond to user experience, visitor behaviour and preferences.
Created 2000+ qualified backlinks


Website became highly appealing and responsive and visitation increased by 50%
Created 500+ qualified leads


10 keywords ranked on 1st page of Google Search Engine
Business ROI improved by 20%


Social media activity / engagement increased by more than 100%
Outcomes

Created 2000+ qualified backlinks

Website became highly appealing and responsive and visitation increased by 50%

Created 500+ qualified leads

10 keywords ranked on 1st page of Google Search Engine

Business ROI improved by 20%

Social media activity / engagement increased by more than 100%