One-stop Marketing "Video Creation & Marketing"
One-stop Marketing
"Video Creation & Marketing"
Video content is not only easy to watch and consume but also comfortable to share on social media or even embed in a landing page or blog post. They are consumed across platforms including desktop, laptops and other mobile devices, and can be viewed at work or home. It can communicate multifaceted information in a visually appealing and highly engaging form. We use video at many stages of the sales funnel as it's one of the most effective and productive ways to carry information, demonstrate complicated ideas, influence stakeholders and bring your label to life. Our video production services apprehend the character, passion and purpose behind the brand, and convey it on the screen. Such videos instantly prompt buyers to locate you, merchants to partner with you and older customers to hold onto you.
Benefits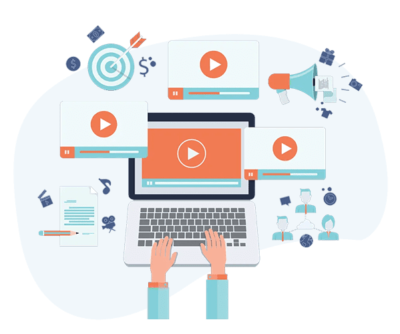 Boosted conversion rate
Email marketing, mobile marketing campaigns heightened through videos
Better visibility in search engine
Building trust and credibility
Amplified reach in social media
Impressive ROI
More leads generated