July 23, 2021
Posted by:

target

Category:

Blogs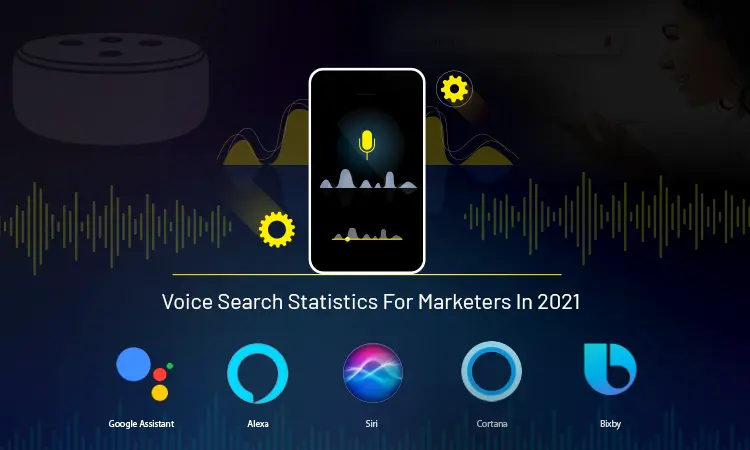 What is voice search?
"Voice search is a dialogue system designed to be a conversation between a human user and a computer interface". It allows users to search the web using spoken voice commands rather than typing. Voice assistants can be found on most smartphones, home smart speakers and other speech-enabled devices.
Voice assistants use a technology called "natural language processing" to learn the user's speech and recognise their voice over time. This technology is continuously being improved to cater to the needs of users.
Why are more people using voice search?
Voice search is becoming increasingly popular as it is more convenient than typing. It can be accomplished hands-free and at any place and time. According to Statista, people use voice search simply because it's more fun than a regular search, quicker than opening an app and can be used hands-free in situations like driving and cooking. Another reason why users prefer voice search is because they believe it is more accurate than text search.
Why is voice search optimization important?
A voice search optimization strategy is becoming increasingly critical for a business. Google report from 2016 indicates that 27% of the online global population is using voice search on mobile. Marketers have to assume that this number is significantly higher by now, especially considering the rapid voice search growth. With more people using voice search, businesses must invest in this strategy to increase their online visibility and reach as many people as possible.
Also, voice search optimization adds an additional benefit to local SEO campaigns. Google voice search statistics reveal that nearly 60% of voice search queries have local intent, making local SEO more important than ever.
Voice search creates greater competition among businesses and marketers must optimise their voice search content to stay on top of it.
Voice Search Statistics for Marketers in 2021
71% of consumers prefer to conduct queries by voice instead of typing. (Oberlo)
Data from 2016 shows that 45% of those who used AI personal assistants used Siri, 33% used Google Now, 27% used Cortana, 10% used Amazon Echo, 4% used Blackberry Assistant and 5% used others like Samsung S Voice. However, the market share has greatly changed since then. Alexa, for instance, was fairly new to the market and has seen significant growth over the past few years. It is now one of the most used voice assistants worldwide. Siri and Google Assistant too, have become very popular. Siri is a preferred mobile voice assistant while smart home speaker owners opt for Alexa and Google Assistant. (AYTM)
The most common voice activities users are asking for are music (70%) and the weather forecast (64%) via smart speakers. Other popular activities include asking fun questions (53%), online search (47%), checking the news (46%), basic research/confirming info (35%), and asking directions (34%). (Adobe Analytics)
36% of consumers surveyed said they use voice to make a call, 31% do so for smart-home commands, 30% for shopping/ordering items, 17% for food delivery/takeout, and 16% for flight/hotel research. (Adobe Analytics)
Google Assistant, unsurprisingly uses the Google search engine for all queries whereas Amazon's Alexa, Apple's Siri and Microsoft's Cortana use Bing.
As per Google search stats, its AI can recognize 95% of spoken words today as compared to 77% in 2013. (Vox)
In order of answering queries correctly – Google Assistant stands strong with 81%, Amazon Alexa at 64%, Microsoft Cortana at 57% and Apple Siri at 52.3% accuracy. (LoupVentures)
If you are looking for an end-to-end digital marketing services company, don't wait further. Just contact us at +1 (815)-981-8638 or email us at contact@targetorate.com for all your SEO queries. You can also request a callback by just dropping us a line on this link, and one of our business consultants will contact you shortly.