September 16, 2021
Posted by:

target

Category:

Blogs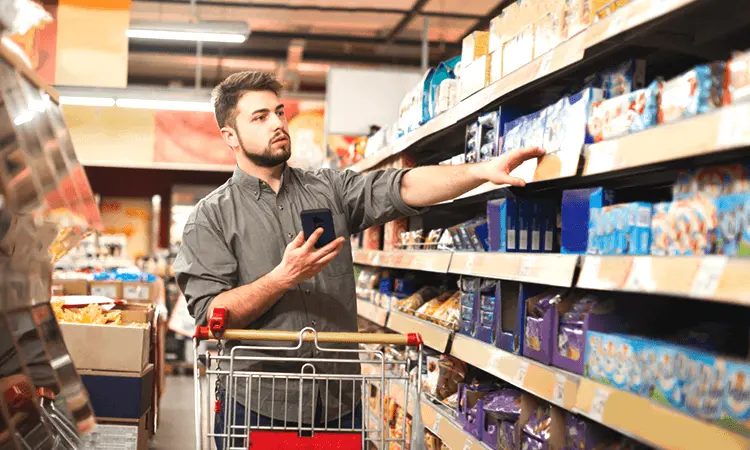 Everything You Need To Know About Brand Salience
Brands are constantly fighting for recognition and awareness among consumers. This statement holds true as 82% of marketers say brand awareness is the most important goal, followed by sales and lead generation (Content Marketing Institution). But, in the fight for market share, brand salience should be another priority.
Brand salience is defined as "the degree to which your brand is noticed by customers, particularly amid a buying decision". Typically, big and popular brands have higher brand salience whereas small brands have little to none. For example, when someone mentions a soft drink, most people are immediately reminded of Coca Cola. The words coke and cola are used interchangeably with soda. Coca Cola is, undoubtedly, a household name. This is nothing but brand salience.
Salience is clearly an important concept for brands that want to stand out. It is a much broader concept than brand awareness. Awareness focuses on the consumer's ability to recall the brand either by name, logo or product. On the other hand, salience is a psychological phenomenon that focuses on the customer's ability to recall the brand during the actual purchase scenario.
Essentially, brand salience is driven by familiarity, relevance, emotional connections and positive associations with the company. To have high brand salience, your customers must instinctively think about your brand while buying a product or service. This means a customer relies upon their attention and memory salience. Hence, you have to capture the audience's attention and be memorable enough for a customer to be able to remember your brand when purchasing something.

Now you might ask. How does one measure brand salience? Well, brand salience is rather conceptual in nature and unfortunately, is not a mathematical metric that can be measured easily. However, you can monitor brand salience through surveys and focus groups. You can conduct surveys to understand when your customers think of your brand, what they associate with your brand and if they recall your brand when making a purchase decision. Using a focus group or survey will help you determine how high your brand salience is compared to your competitors.
So, how do you make your brand more salient? Below are a few actionable ways to increase your brand salience.
Look For Emotional Impact: The best approach to increasing brand salience is to provoke your customer's emotions. The Harvard Business Review reports that customers who have an emotional connection with a brand have three times higher lifetime value. An emotional branding strategy helps you foster loyal relationships with your audience while creating a respectable brand image.
Be Bold And Authentic: Saliency is based on authenticity and transparency. In a survey by Stackla, 90% of survey respondents stated that authenticity is the primary factor when deciding which brand to support. Along with being authentic, brands should also take bold risks and strive to be unique, especially when building brand campaigns. The aim should be to highlight what makes your brand unique and reinforce the values that resonate with your brand.
Constantly Monitor Your Brand: One cannot increase brand salience overnight. Brand monitoring and testing should be given priority and nurtured constantly. You will be able to identify which tactics work by monitoring your brand and adapt to meet the customers' needs accordingly.
Find New Ways To Reach Customers: Since brand salience is a concept associated with attention and memory, brands should explore new channels to reach their target audience. You can get closer to your customers along with creating memory structures by exploring podcasts, interactive social media marketing, video storytelling, etc. Such creative and new modes of communication can help customers recall your brand due to the unique adverts.
With so many brands constantly being in a state of tug of war, it is crucial for brands to step up their game and set themselves apart from the crowd. You want your customers to think of you during critical purchase moments. You can only achieve that when brand salience is of top priority in your branding campaign. Brands should combine differentiation, awareness, salience in order to effectively reach and ultimately form loyal relationships with their target audience.
Businesses are always refurbishing their brand campaigns in a bid to foster loyal relationships with customers and create a positive brand image. Do you have any questions about digital marketing? Feel free to reach out to us at +1(815)-981-8638 or email us at contact@targetorate.com. You can also request a callback by just dropping us a line on this link, and one of our business consultants will contact you shortly.