July 27, 2020
Posted by:

target

Category:

Blogs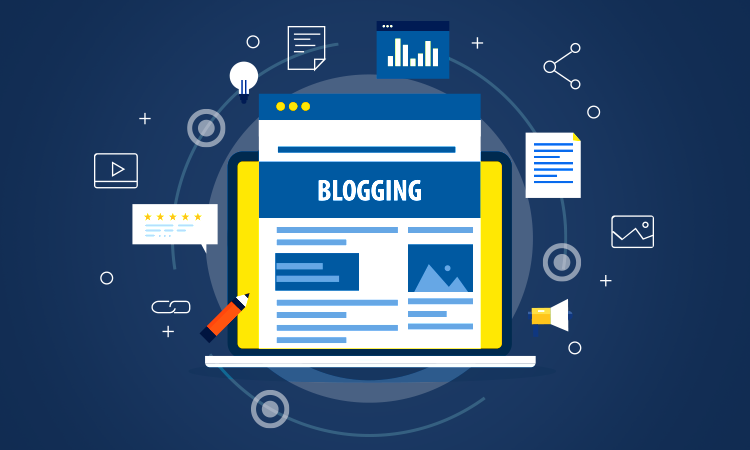 Blog Marketing: What, Why and How?
For the uninitiated, the word blog comes from the combination of two words – web and log. Together they formed weblog and eventually it got shortened to blog. Blogs came into appearance as early as the 1990s and primarily were online diaries. At that time, these blogs highlighted the personal accounts of the lives of the creators. With growing time, blogs have evolved and made its way towards topics such as news, politics, music, food, business, and much more. Even some blogs talk about blogging.
As the blogs evolved and refined further, visionary entrepreneurs distinguished blogs as a pivotal tool for marketing and began using it to not only provide updates and information to their customers but also to draw new clients in their business. Since then blogging has grown further and it has become the new and effective marketing strategy.
What is Blog Marketing?
If you are still wondering what blog marketing is, then let us tell you, it is the way of reaching your home business' target market with the use of a blog. Earlier, market players had separate blogging websites but now, you can easily combine the two. It is not only easier to manage but will be easy access for visitors and expand knowledge about your business.
Furthermore, blogging has become so popular that many businesses strive for it only. For example, food blogs, travel blogs, photography blogs, and others are businesses in themselves.
Why To Do Blog Marketing?
The very nature of blogging makes it one of the ideal tools for marketing since they provide new, appealing, and interesting content to entice people. It offers consumers and businesses ground to interact freely.
Affordable To Start And Run
A customized blog marketing setup can be done easily and inexpensively at the expense of a domain name and web hosting.
Easy To Use
Most blogging platforms are extremely simple and intuitive to use.
Increases Website Traffic
New enticing content offering updates, tips, experiences give people the reason to come and return to your business, and also invite others. This enhances the website traffic and allows you to convert this traffic to leads.
Improves Search Engine Ranking
Google has an affinity to search for new content and rank them. A new, unique blog is often used by entrepreneurs to improve the Search Engine Optimization (SEO) ranking of the website.
Enables You To Acquire Credibility And Trust
People are inquisitive about knowing the ones whom they are dealing with or exchanging business with. Your blogs will help you to prove yourself as an expert and help them with valuable information, helpful tips. These will make consumers feel assured about spending money on your brand.
Engages Your Target Segment
Nowadays, the majority of businesses use Twitter, LinkedIn, Facebook and other social platforms more than blogs for engagement and business reach. While social media platforms are helpful and trendy, blogs can allow you to have direct interaction with your market and customers. This gives you the chance to develop trust and rapport, as well as get feedback and suggestion, thereby, providing the best customer service.
Builds More Lucrative Opportunities For Revenue
Blogs can be bookmarked on various platforms and can be easily advertised. Moreover, you can also accept advertising, sponsors and promote affiliate products. This will help you to generate leads from other platforms as well as add to the additional sources of revenue to your business.
Blog marketing has several significant advantages, which can't be easily ignored. Firstly, your brand awareness can be rigorously boosted, through far-reaching posts on chosen blogs. On the other hand, blog marketing implements a platform to confidently launch products on the market as a part of the trial.
Additional pluses are high flexibility and agility. Published content can be on the web and depending on the subject, circulated on social networks within a few hours. At the same time, marketers can quickly react to topic changes or news and post inappropriate blogs.
How To Do Blog Marketing?
Initiating a blog and using it to promote the business can be set up within a few minutes. The ongoing management and marketing are time-consuming and need experts to be taken care of.
Define Your Audience
It is the most crucial step. Understand your customer group and it will help you to pick the right topics for the blog. It will also benefit you to pick a particular style of content that you need to create and engage your audience.
Start With A Blog Marketing Plan
Make a calendar with detailed information about the topics of the blog, how frequently will you update the blog, what will be the timing, and so on. A calendar is necessary to be consistent.
Curate The Blog
You can have your own content writer or hire an expert agency to curate blogs for you. Choose relevant blog topics as per your business module. They should be informative, and the content should be rich and unique.
Fill Blogs With Several And Consistent Posts
The more blogs you have, the greater number of visitors you will get. People like to read, and if you have a bunch of blogs, then they will read more and know more about your business. And if your content is relevant and being uploaded consistently, then your blog marketing will work wonders in bringing more traffic to your website and then slowly help in the lead generation for your business.
Enrich The Content
Enhance your content with videos, images, references, citations. These not only make your content authentic and enticing but will also have much higher sharing potential.
Market Your Blog
It is very important to share these blogs and let the world consume them. In order to reach and expand the market, use social media platforms, blog marking platforms to share your blog as much as possible. Readers pick up interesting stories and blog about them on other, third-party blogs. The readers, in turn, spread the word to others. All this is done at very little cost to the advertiser, and often has a snowball effect that can be started with just a few strategically placed blog entries and comments on others' blogs. Advanced digital marketing firms are experts in doing these activities and will not only help you to increase your ROI but will help you to reach unchartered markets and regions.
Reply To Comments
Interaction with users or consumers is important. Blogs are social mediums where people read and react, provide feedback, or even ask questions and provide opinions. While you interact with them and keep them entertained, don't forget to delete spam posts. Your interaction will help your users trust you more and engage in your business better.
Use Your Blogs to Encourage Customers For Signups
The ultimate motive of any business along with brand awareness is to seek lead generation to help the business grow further. And for it, signups are pivotal. It is a great way to keep your customers aware of your business happenings and give them the opportunity to spend money with you.
Track Results
Analytics is the page where you can see how well your content is performing. Based on the blog topics that are getting more views and shares, you can analyze and fine-tune your future plans for better performance.
Consistent Blog marketing is a little cumbersome, and it is advised to seek expert help to get extra benefits. Now that you know what blog marketing is and how beneficial it can be, it is time to start seeking expert help. Don't forget that quantity is important, but the quality is a priority. Thus, make sure that every piece of your blog content is well-researched and has value for the reader. So, hire the best in the business.
Targetorate has served 200+ clients with unique, enticing blogs and helping them be the leaders in their respective markets with well-designed blog marketing techniques. Partner with us!