June 11, 2020
Posted by:

target

Category:

Blogs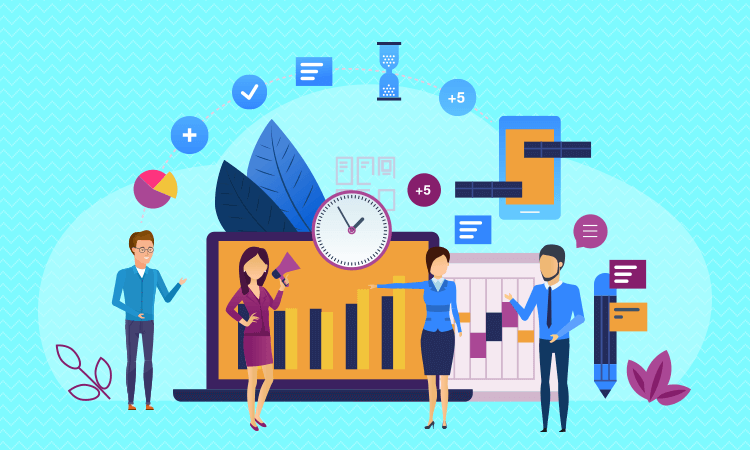 A Comprehensive Digital Strategy to Survive and Flourish in the Changing Market Scenario!
An effective digital strategy is an essential instrument to achieve and sustain growth in this competitive market. A digital strategy is a kind of strategic management that enables the use of the latest digital technologies to boost business productivity and operational efficiency.
Developing a comprehensive digital strategy will help you identify the key factors that make your business unique and how to reach your target audience effectively, leveraging various digital channels. A detailed and in-depth approach to frame a robust digital marketing strategy can unearth new opportunities and expand your customer reach. Targeting a specific audience and identifying their interests, needs and pain points will help you achieve your marketing objectives while delivering better products and services to customers.
Steps to Build a Comprehensive Digital Strategy
Define goals and identify tools to measure success
Define target audience, markets and channels
Create content that keeps your customers and potential customers engaged
Develop a content library for various digital channels
Allocate budget for paid campaigns and other promotional activities
Prepare a timeline and action plan
Assess the results and improve strategy
The Reasons Why you Need a Comprehensive Digital Strategy?
You get a sense of direction
A comprehensive digital strategy enables you to have clear-cut digital goals and a roadmap to achieve them. It helps you understand your current online reputation, increase it, expand customer base and create deeper connections with existing customers, thus boosting your ROI.
Better targeting of audience
An effective digital strategy helps you identify your target audience and understand their needs. By identifying customers and potential customers' habits and behavioral patterns, it enables you to reach out to them and retain them effectively.
You get a competitive advantage over competitors
A comprehensive digital strategy gives your business an advantage over your competitors. With effective and strategic digital initiatives, your business will gain more customers and the power to capture a larger share of the market. The more practical and effective your digital strategy is, the more powerful you are in the market.
Effective integration
With a comprehensive digital strategy, you can integrate digital and conventional marketing methods to gain faster growth. You can integrate response channels, websites, social media, email and search engine optimization elements and tactics to produce the desired results.
More loyal customers
If you have a robust digital strategy, you can tailor your products, services and marketing efforts to target different segments of customers. It will also help you in differentiating your products/services based on content so that you can engage your existing and new customers to stay loyal to your brand.
Better optimization
Digital strategy enables you to get the basics right and proceed with continued improvement of aspects like search engine optimization, user experience, email marketing and social media marketing. Smart businesses leverage web analytics to improve optimization.
Mobile Access
Businesses with a comprehensive digital strategy normally perform digital marketing initiatives that target and reach mobile phone users globally. More than one-third of the global population uses mobile phones and tablets for social networking, entertainment, knowledge, and a series of other activities. With digital marketing tools like email marketing, social media, remarketing ads and text marketing, you can reach your target audience while they use mobile apps on the go.
Better risk management
By developing a robust digital strategy, you get to know the weak points of your business and address them on time to effectively mitigate risks of losing customers and market position. A comprehensive digital strategy takes into consideration your customers' needs and ensures that you meet those needs. It helps you evaluate the market you operate in and strategically position your business to face the ever-rising market risks.
Improved flexibility
With a failproof digital strategy, you get the flexibility of testing your products, services, projects, and marketing activities early enough to prevent poor performance. Developing a comprehensive digital strategy for your business will not only give you a competitive edge but also help improve your business and online visibility.
In this digital age, where businesses make money and win customers on the web, every business should go digital and have a comprehensive digital strategy to have improved customer base and beat their competitors with ease.