Social Media platforms bridge the gap between an organization and its valued customers through feedback, comments, complaints, and suggestions. The data collected through social media platforms help in understanding how the brand is being perceived by the potential customers and further helps in achieving improved decision-making at the business front. Our unique approach in social analytics involves extracting required information from the social media pages on a daily, weekly, and monthly basis to generate insightful reports. We monitor, analyze, measure and interpret digital interactions to provide you a better understanding of your customers and target audience.
Get performance insights that help in optimizing your social media strategy with our comprehensive social media analytics services. We empower you with dashboards, custom metrics, analytical reports and more to enable smart decision-making by leveraging the best social media analytics tools.
We uncork insights across varied social media platforms in a centralized dashboard through deep data analysis. Our social analytics solutions provide you an effective process to identify, engage, control and analyze social media campaigns at scale across platforms.
Benefits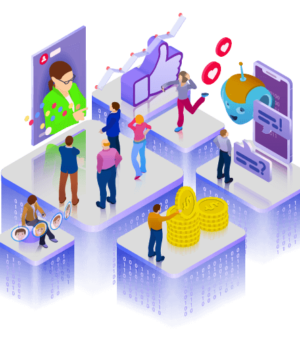 Better engagement with target audience
Improved relationship with customers
Identification of top competitors
Better monitoring of competitors