The word 'Digital' has become a multifaceted one, with a meaning that changes based on the needs of a client or an organization. While some consider it as an implementation of technology to the everyday business model, others view it as a novel way of connecting with customers. Experts are of the opinion that Digital is a tool to collaborate and increase the productivity of a business. So, how do you define Digital? We can help you find just the right definition.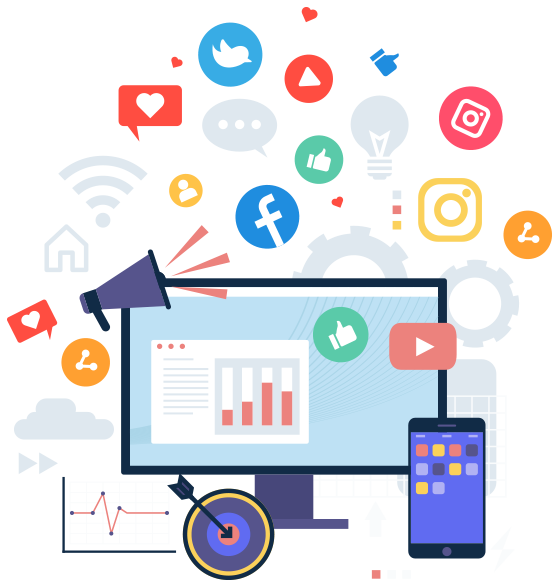 Our Digital Services are Broadly Classified into the Following Areas
Targetorate understands the difficulties faced by clients to meet digital needs. We craft customized and effective digital strategies that accelerate the business growth of our clients. We offer our digital services to various industries including Healthcare, Beauty and Wellness, Retail, Manufacturing, IT/ITES, Education, and more. Considering the vastness of Digital and its needs, we have dedicated teams for each digital arena.
Our team of experts works in a design-oriented environment and is passionate about growth. We are an innovation firm with high technical expertise and creativity. Our forte lies in assisting our clients in accelerating business growth with innovative digital services. The award-winning execution of our plans is what gives us an edge in this competitive market and thus, makes us the first choice for most organizations.
Marketing products or services in the digital space
Formulate new techniques to improve your business
Collaborating with the present business model and enhancing it's working efficiency