February 5, 2020
Posted by:

target

Category:

Blogs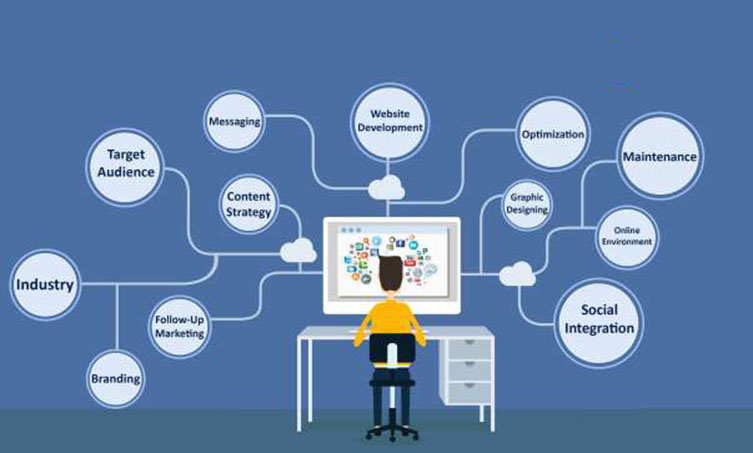 Strategy - Is your Digital Marketing Agency Up for the Challenge?
"You said never run a tactic without a strategy. Well, we understand that you need a plan. But strategy! Who has the time for strategy? We are already into the thick of the action. We need action, not advice!"
( Please refer to our blog: Getting Digital Marketing Right – What can you do about it? )
A strategy is not an idea or a grand plan that someone is going to hand down to you. It is a plan of actions designed to achieve success. The cost is insignificant before the cost of lost opportunity or initiative. The question is – Is your Digital Agency up for the challenge of crafting a digital strategy for your marketing functions? Can the agency stretch the thought process to the next level, which ties with the true potential of your business? Does your agency partner with you to go beyond the ceremony of tactics?
Digital Marketing, often, has become a ringed circus. Firms deploy a few tactics. If it is not working, then add a few more or add people; run more campaigns. At some point, the circus runs out of steam and you fire your agency. Well, that need not be the story of your digital journey.
Digital Marketing is NOT a ceremony!
Time and again, a strategy is an afterthought. Agencies are quick to come out with a slew of activities that look very "action-oriented". So, a host of SEO and SMO activities fill the plan, making promises for traffic and lead generation.
Yet the task is daunting. You are surrounded by questions – Where should I begin? How much would it cost? Will it stop my operations? Do I have to start afresh? A smart agency will quickly conduct an assessment. Ideally, it is good to have an idea about the players in the organisation and everything that goes into serving the customers and suppliers.
The activity is valuable in helping the client with the right channels to invest in marketing spend and it also gives a lot of insights into value messaging. So, there is no substitute for clarity on positioning and messaging. Clients should find answers to what they should project about themselves, their products/services, the industry segment, and deal with competition.
Operationalize the tactics
The strategy should give you a digital marketing program (if not a marketing program). It also helps eliminate the guesswork involved in understanding the audience and the media to leverage to connect with them. This is another measure of confidence in the implementation of a measurement program. There are several free tools that can help you capture and analyze the data. You will eventually know how to calibrate your marketing programs.
Another big part of operationalizing the strategy is determining the content mix. Great content (both visually and by substance) will work well if you help your target audience to find you easily and in turn help them get directly to what they are looking for. Search, User experience no longer sounds like an afterthought!
Get social and engage
This one sounds like a tactic but let me explain. Many firms almost stop on the tracks when it comes to social. Someone spun a tale about the number of likes and the whole world is running for the likes. The content on social is limited to a few announcements, greetings, and a few posts on events with photos.
A smart agency would have helped you figure out how the audience would like to relate to your firm, your service or product. While you need a good content-mix, you will also need to spin the right conversations. The more relevant you make products, services, and company through social, the better will be the chances for the audience to relate to your business. This requires effort but fortunately, there are several tools that can help you create, edit, and publish your content and manage your social media presence.
Measure and respond
Once you have gone the distance with tactics like SEO/SMO, SEM, and SMM, you can continuously measure, track the progress, calibrate and evolve your marketing program. The best thing about digital is your ability to gather feedback on your products and services, measure the effectiveness of your marketing programs and respond. Get feedback on your customer's experience of doing business with you at set intervals.
There is no limit to where you can stretch the quest for a perfect strategy. My mantra is set the direction first, go for it and calibrate, improvise as you go along. There are a lot of resources online that can provide you with the tools and techniques to successfully conduct your digital marketing programs.
Never run a tactic without a strategy. The major reason why Digital Marketing loses steam is – lack of thought behind the use of digital marketing tactics. Digital Marketing offers a level playing field. If the tactics are deployed with a well thought out plan, a business can realise a much higher ROI.
In Conclusion
I like to repeat, never run a tactic without a strategy. The major reason why Digital Marketing loses steam is – lack of thought behind the use of digital marketing tactics. Digital Marketing offers a level playing field. If the tactics are deployed with a well thought out plan, the returns will more than justify the investment.