February 5, 2020
Posted by:

target

Category:

Blogs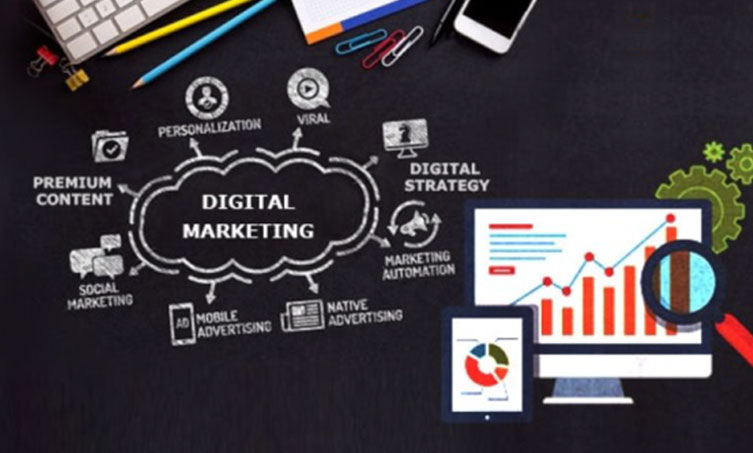 Getting Digital Marketing Right – What Can you Do About it?
"I have tried every digital marketing tactic that my agency told me to do. Yes, I got a good search rank when they got me to page one. But then, after 3 months we are back to where we started."
Familiar? Well, wait… the client then added- "Now, what is it that you will do that has not been done before?"
This is a reaction of most of the SMEs in India, many of which are led by entrepreneurs but without an effective digital marketing plan. This creates a series of problems, which could be a huge handicap for the business. First, there is an issue of strategy and direction. Next, a whole lot of dependent issues including lack of positioning, ineffective messaging, inconsistent and delayed communication etc. Not to forget the possibility of missing feedback and taking a hit on the reputation, and missed opportunities for improving efficiencies in the product or service. The list goes on.
Digital Marketing offers a great level playing field for any business. Yet, it cannot be 'the' marketing strategy for a business. It cannot substitute for poor communication, for issues with delivery and services or for that matter; it cannot resolve problems that are internal to a company.
Yet, agency after agency offers a slew of tactics – website; social; email and online campaigns along with other short-term measures as a solution for marketing. So, what can businesses do about it? How should they be involved and how can they be in control of their digital marketing?
Here is our take from several engagements with small businesses.
Never run a tactic without a strategy
Digital marketing is often perceived as fire and forgets tool. Far from it, Digital is an enabler for agile marketing. It is only as good as, if not better than the strategy. A business needs to determine its goals, marketing objectives, align the marketing objectives with business goals, identify the customer segments; messaging and two-way communication; and of course, a budget among other things. Create a plan for digital marketing and align it to the marketing objectives. Also plan how and what you will measure, to monitor and control.
Use Digital Marketing Tools and Techniques Wisely
Digital Marketing is not a silver bullet for all your marketing woes. Businesses focus on deploying SEO, e-mailers, online campaigns, social media posts and promotions. True, never miss an opportunity to leverage as many techniques as possible. The trick lies in assessing its fitment to the message. For example, quite often agencies rush into SEO techniques without getting the site interface and content right. With less than engaging or less relevant content (like history details or boring essays) which may not be relevant or not what a visitor is expecting to find. In fact, it is a sure-shot way to send the visitor to your competitor! The right thing to do is – focus on making the website effective and; market and re-market using e-mailers and social.
Digital marketing has the potential to make marketing agile. To do this, measure the outcomes, adapt to the conditions or adopt newer techniques and channels and continue to measure.
Not knowing how the site, campaigns and social engagements are performing, can cause irreversible damage to sales and sometimes reputation. A good measurement plan should help provide insights into the performance of digital marketing initiatives.
Conclusion
Digital marketing can be a great competitive advantage. Remember, digital is still an enabler for marketing. So, a business can make every penny spent on it count, if it invests in creating a strategy- a digital marketing strategy that aligns with its marketing strategy. If it gets the strategy right, then the techniques should be used wisely to target the segments; engage with them and take the relationship beyond the transactions. Given that, for any business, the size of competition pales before the size of the market.