July 8, 2020
Posted by:

target

Category:

Blogs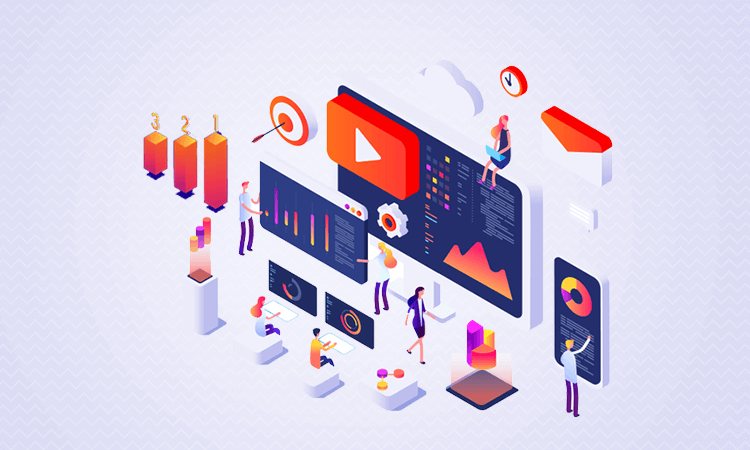 Secure the future of your business with the right SEO and content marketing approaches
Digital marketing is impacting the business world positively. From expanding the market reach to providing the customer with the best, digital marketing is giving businesses ROI like never before. SEO and content marketing are two of the most important tools of digital marketing that are available to the modern marketer.
Content is important, more than ever. More specifically, quality, authentic, and effective content is winning hearts all over. However, if you are throwing out random blogs, topics, and keywords to the audience and hoping they'll stick – without doing any research or strategizing, then you are doing it all wrong. Audience targeting with the rich content comes into play as a primary factor if you want to win the readers and Google.
While SEO refers to the technical method of heightening the quality of traffic and enticing maximum visitors to your website, content marketing is all about a focused approach on using valuable, rich, and relevant content to drive profitable customer or client action.
However, without SEO, content marketing is just like a body without a soul. SEO is strategized encompassing content marketing as any website needs words, articles, substance, keywords, etc. Thus, for a successful business growth SEO and content marketing must go hand in hand.
Here are the few ways you can secure the future of your business with the right SEO and content marketing:
Keywords
The key element of an SEO approach lies in researching and mining the relevant keywords and utilizing them in content to boost the rank higher in the search engine results pages (SERPs). It's pivotal to use keywords appropriately and follow a strategic plan. You should never clutter a page with keywords and over-optimize it. SEO and content work in balance and the smartness lies in maintaining it. Keyword strategies are a must for effective search engine marketing (SEM).
Quality content
SEO and content marketing require persistence. Unique, fresh, and creative content gets swiftly classified and achieves a rank higher than low-value and monotonous content. Content must be able to entice your patrons as well as resolve a specific issue. One can compose powerful, influential content by imposing important keywords in it and knowing the targeted visitors. This is the most significant determinant through which Google decides the relevance of a page and places a piece of content higher or lower. Brainstorming original imaginative concepts and instilling the most important keywords is the key to noteworthy content.
User experience
SEO is not restricted to just blogs, features, keywords, and linkbacks but also to optimizing robots.txt, improving metadata, and using tags properly. Technical optimization allows a web page to be interesting and appealing to the search engine and guarantees that the website has no broken links with any error codes (like 404s). Otherwise, the source will be inadequately ranked by the search engine. Optimizing URLs, slugs and other aspects of a website drives the search engine to obtain the appropriate subpages and classify the different parts of your site properly. This is essential for the prosperity of any SEO campaign. The technical SEO factors including a good sitemap, optimized robots.txt, title tags, meta descriptions benefit the UX and are present to broadcast the content.
Traffic
Linkback, link-building, or inbound linking is another principal factor of SEO. Combining your links with high-domain authority sites like .edu and .org drastically boosts traffic. The best method of developing linking is to create expert content, and thus, boost your traffic.
At Targetorate, we have decades of expertise in SEO and content marketing. Along with the technical optimizations and strategic approach, we hunt for the top websites and competitive keywords that are closely associated with the specific business or industry we're working with. We undertake a logical strategy and use the latest keyword analysis tools, to analyze the various popular keyword volumes and competitions (high, medium, or low) to give the best results. We also curate effective rich content that can lure the audience and create an effective impact on your users. Partner with us today!