May 13, 2020
Posted by:

target

Category:

test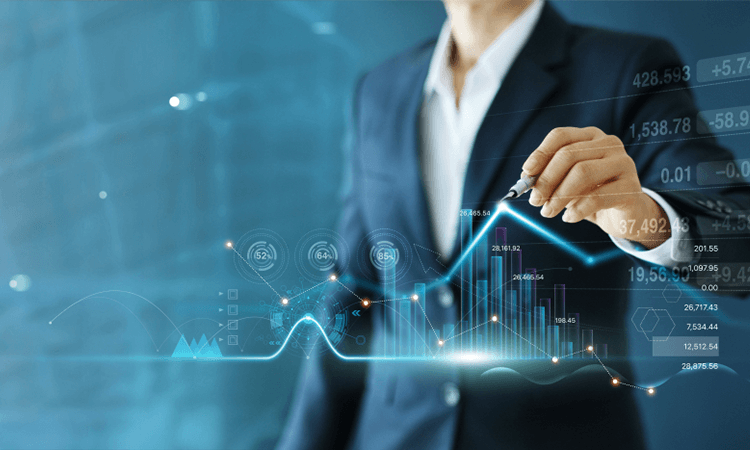 The latest 'Go Digital' Trends to Stay Ahead of the Curve
With most of the world's population online today, it is imperative for you to augment your Digital Marketing capabilities to attract, connect and retain customers more efficiently. Digital marketing offers the best techniques to grow your business online. To get more out of your digital marketing initiatives, you need to understand and adapt to the latest digital marketing trends.
In the year 2020, we are seeing new digital marketing trends alongside the relevant traditional ones that are still effective. Here in this blog post, we are going to talk about the top digital marketing trends that will give your business a quick boost.
Artificial Intelligence
This is the time to realize the power of AI, the disruptive digital marketing tool. AI can help you analyze customer behavior, search patterns and the effectiveness of social media and blog posts, enabling you to understand how your customers perceive your products and services.
AI will soon be the driving force behind many services. It has already been revolutionizing many areas like:
Prompt response to customers
Content creation
Product recommendations
Email personalization
Programmatic Advertising
Programmatic advertising is automating ad buying leveraging with the help of AI to target more specific audiences. Real-time bidding is a type of programmatic ad buying that is highly popular among marketers today. This mean of digital marketing is faster and more efficient, which means higher conversion rate and lower customer acquisition costs.
Chatbots
Chatbots are an important part of digital marketing and will continue to be so for a couple of years to come. This AI-based technology uses instant messaging to chat with customers in real-time. Today, most of the internet users prefer messaging an online chatbot over a telephonic call to communicate with businesses. As per international surveys, chatbots will transform 85% of customer services globally by the end of 2020.
Video Marketing
Video marketing is going to be one of the most important marketing trends for the next 5-10 years. Today, more than 70% of organizations state that video marketing has improved their conversion rate. Over 50% of consumers globally believe that watching product/service videos helped them in making more confident online purchase decisions. More than 65% of executives visit a company's website and around 40% call a vendor after watching their videos.
Influencer Marketing
This type of social media marketing uses endorsements and product/service mentions from influencers, individuals who have significant followers on social and are seen as experts within their field. These influencers can be film or television personalities, sports celebrities, famous YouTubers or Instagram personalities. This digital marketing technique works wonder due to the high amount of trust of followers that the influencers possess. Product or service recommendations by such influencers serve as a form of proof to your target customers. Surveys say, more than 63 of consumers trust the opinions of influencers more than what brands say about themselves.
Micro-Moments
A micro-moment is the moment when a person reflexively turns to a device like a smartphone acting on a need – to know, discover, go, do or purchase. Generally, people make instant decisions within these 4 micro-moments – 'I want to know,' 'I want to go,' 'I want to do' and 'I want to buy.'
To get the most out of your potential customers' micro-moments, you should:
Identify your consumers
Be there in these moments
Provide relevant content
Provide the ease of purchase
Measure every moment that matters
Social Media Stories
Social media stories are one of the coolest, easiest and most cost-effective ways of promoting your brand awareness over the internet. Social media measures like Instagram, Snapchat, Facebook and YouTube provide this feature. Since these stories or short videos disappear after a set period, they give a great opportunity to marketers for making good use of FOMO (fear of missing out). This sort of digital marketing gives you enormous opportunities to reach younger audiences.
To keep up with your competitors, you must keep up with the latest digital marketing trends. Now, as you know the key trends, take a moment to think about redesigning your digital marketing strategy. If needed, take the assistance of experts like Targetorate Consulting.