July 28, 2020
Posted by:

target

Category:

Blogs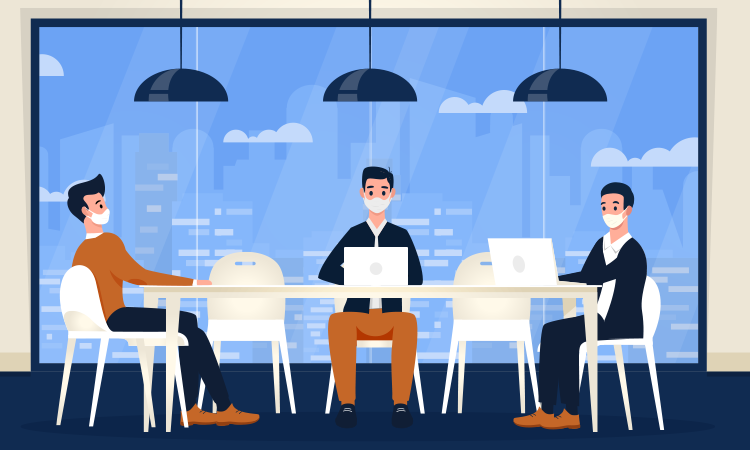 How to choose your right business consulting partner?
"Imagine boarding an airliner and learning that the pilot at the controls has only ever flown a flight simulator… So as a consultant, it is expected to have an abundance of entrepreneurial experience."
– Sir Richard Charles Nicholas Branson, Business Magnate
Choosing a Business consulting partner is one of the important decisions an organization needs to make for the growth and benefit of the business. Be it a small business, a startup, or an enterprise, selecting a specialized business consulting partner is one of the major tasks which can give the business game-changing consequences. Earlier, organizations used to do it all themselves, wearing several hats, but now situations have evolved, and it is better to have a business consulting partner. Not only it gives you someone to bounce ideas off of, but also the benefit of an additional skill set, and support who feels as passionately about your business idea as you do.
A business consulting partner provides consulting to enable organizations with improved performance and efficacy. These professionals not only analyze the business but also curate solutions that support the company to achieve short-term and long-term goals.
A specialized business consulting partner gives a growth-focused business consulting and offers a wide range of services including offerings listed as follows -
Increased business performance and profits
Effective strategies
Instant solutions to critical business issues
Delivery of results with speed
Access to industry experts
Streamlined delivery process
In this blog, we will share a definitive guide for you to research, evaluate, and select the best business consulting partner who will perfectly match your specific business needs.
Here are the 5 things to consider before selecting a Specialized Business Consulting Partner:
Experience
Just like the popular saying – "Experience Matters", it is perhaps the most obvious factor you need to research on. A potential partner should have enough experience to take your business to the next level. If the company is run by a veteran consultant then there is a higher chance of success. Real-world experience is more significant than bookish knowledge. A business consultant with several case studies, expert resources, and success stories stand out more powerful than the others.
Specialization
Many large consulting firms are offering a broad range of services, however, the best way to get the most high-grade service specific to your business is to look into the specialization aspect. Specialized firms evaluate the organization's aspects first and then present the right level of an experienced consultant who is best in the service in the most effective way that will help the business capture the targeted market more vividly.
Trust
This is perhaps one of the most valued and extremely crucial aspects of onboarding a business consulting partner. As you are going to open up a lot in terms of strategy, plans, competitive advantages, weaknesses, etc., it is of utmost importance that your business consulting partner is trust-worthy.
Transition and Handover
A well-designed, advanced business consulting partner offers 'smooth transition, knowledge transfer, SOPs, internal capability building, tools and other processes. While the consulting firm has to achieve the goals in the best attainable way when the project is ending, they also offer training sessions to you, for making you more self-sufficient. This is a great way to have a qualified team in your own workplace and expand your business further.
Company Culture
Your company likely has a well-defined workplace culture. Thus, when you are considering partnering with another company for business consultation, then it is essential to gauge whether they will fit into your culture or not. It is pivotal to discuss with the potential partner to understand the viewpoints, goals, and learn the major pressure points. Though technically it is intangible, it is of extreme importance.
Global Exposure
The global exposure of a business consulting firm makes it more experienced, authentic and credible. Thus, it can deal with problems in a more specialized manner. By serving global clients, the business consulting firm has gathered the required knowledge of understanding different demographics, cultural sensitivities, best practices, etc.
Leadership
An organization is as good (or bad) as its leader. It is a good idea to partner with a smaller organization with the right leadership-level engagement with you as a client, than partner with a larger one without leadership involvement in your initiative. With collaboration and an aligned perspective, you can take your business to the next level.
Flexibility and Agility
The world of opportunities is open for those who are willing to adapt, learn, and move at the required pace, that matches client demands. A rigid organization might not be the most innovative one, as the leading examples in the market demonstrate time and again that flexibility and agility is the need of the hour.
Choosing the right business consulting partner can have tremendous, life-changing implications. Business consultants are a necessary expense. Their feedback and strategies can help increase business and boost profits while reducing problems and classifying opportunities to ensure future success.
Targetorate is a Business Consulting firm carrying expertise in several industries. With a firm foothold in India, the US, and other countries across the globe, Targetorate has successfully delivered 200+ projects, demonstrating our deep understanding of the client's business and capabilities to provide winning solutions. So, partner with us!