June 23, 2021
Posted by:

target

Category:

Blogs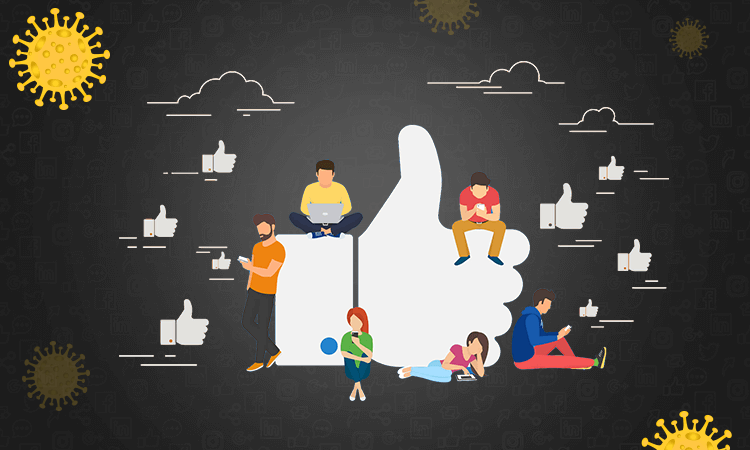 Digital Marketing Strategies To Be Leveraged During Covid 19 Pandemic
Globally all of us have faced unique challenges during the ongoing Covid-19 pandemic. It had a huge impact on almost every industry and changed the ways businesses are carried out now. All types of businesses, right from start-ups to large enterprises, have now understood the importance of being available in digital platforms and also adapting to the changing economic times. Companies are now aggressively focusing on aligning their products and services to the needs and preferences of their customers by using a plethora of digital channels.
Digital Marketing Strategies used during Covid-19
Adapting to New Customer Persona – Lockdowns and social distancing have shifted the demands and habits of the customers to digital. Customers now have more digital options right from shopping to entertainment and healthcare. Now, more than ever people are using digital platforms. More than 50% of the customers who always used to buy daily essentials such as vegetables, fruits, and other groceries have now shifted to buying online.
Usage of CRM and Email List – Keeping your existing customers engaged and onboarding new digital customers have become more competitive. Data comes to your rescue in this case. Leveraging data from CRM and running email campaigns can help you to engage customers on a large scale with a fraction of your marketing budget. Email marketing helps to achieve the highest returns at the lowest cost. Most of the email tools are simple, easy to use and functionality can be learned quickly, to take off with the email campaigns.
Pay-Per-Click (PPC) Ads – PPC ads on Google and Social Media platforms help you to reachout to your customers where and when they are most active. Unlike traditional media PPC is measurable, trackable and works well with other marketing channels. As people are spending a lot of time on digital media platforms your ability to target a wider audience and get some quick conversions increases tremendously.
Leverage Video Conferencing – Employee Training, Tele-health and Home-Learning are some of the industries who are leveraging online video conferencing to the max. Keeping employees, students and customers engaged digitally gained a whole new meaning with the emergence of customer friendly non-corporate video conferencing platforms such as Zoom and Google Meets. Furthermore, fitness instructors, legal professionals, medical professionals, tutors, teachers, and coaches are providing online classes through video technology during the pandemic.
OTT Platforms – Covid-19 crises lead to an exponential increase among the internet users, especially those who consume content over various digital content platforms such as Netflix. OTT platforms are used to reach out to their target audience while they are consuming their favorite content. The brand reach and entertainment is high on OTT platforms as unlike the traditional platforms such DTH, users do not tend to switch between shows / movies during streaming. Statista Research Department published in its report that approximately 2.13 billion people used OTT platforms globally in the year 2020
Harnessing the Power of Data – New age business decisions are driven by data which helps companies uncover new opportunities.. The data insights help companies not only to discover new products and services that are in huge demand but also to stay ahead of the competition. Companies can gather valuable data from their respective websites, social media, e-commerce platforms and other such sources. By collecting and analyzing data from time to time, companies can find new opportunities for growth.
User-Generated Content – There is a tremendous rise of user-generated content on platforms such as Instagram Reels and Tik-Tok. Companies are now realizing the importance of this content type and trying to tie-up with such content producers to get brand visibility for their product and services. UGC content includes images, videos, text or audio which has been posted by the users on online platforms. UGC being authentic content and having viewers across personas being engaged with them, offers a great opportunity to gain brand visibility and get people talking about the brand.
Companies focus on hiring a digital marketing agency for many reasons such as getting their websites ranked in the search engines, getting insights to understand your competitors, gaining new perspectives, and increasing conversions; to just name a few. Do you have any questions on digital marketing? Feel free to reach out to us at +1(815)-981-8638 or email us at contact@targetorate.com. You can also request a callback by just dropping us a line on this link, and one of our business consultants will contact you shortly.